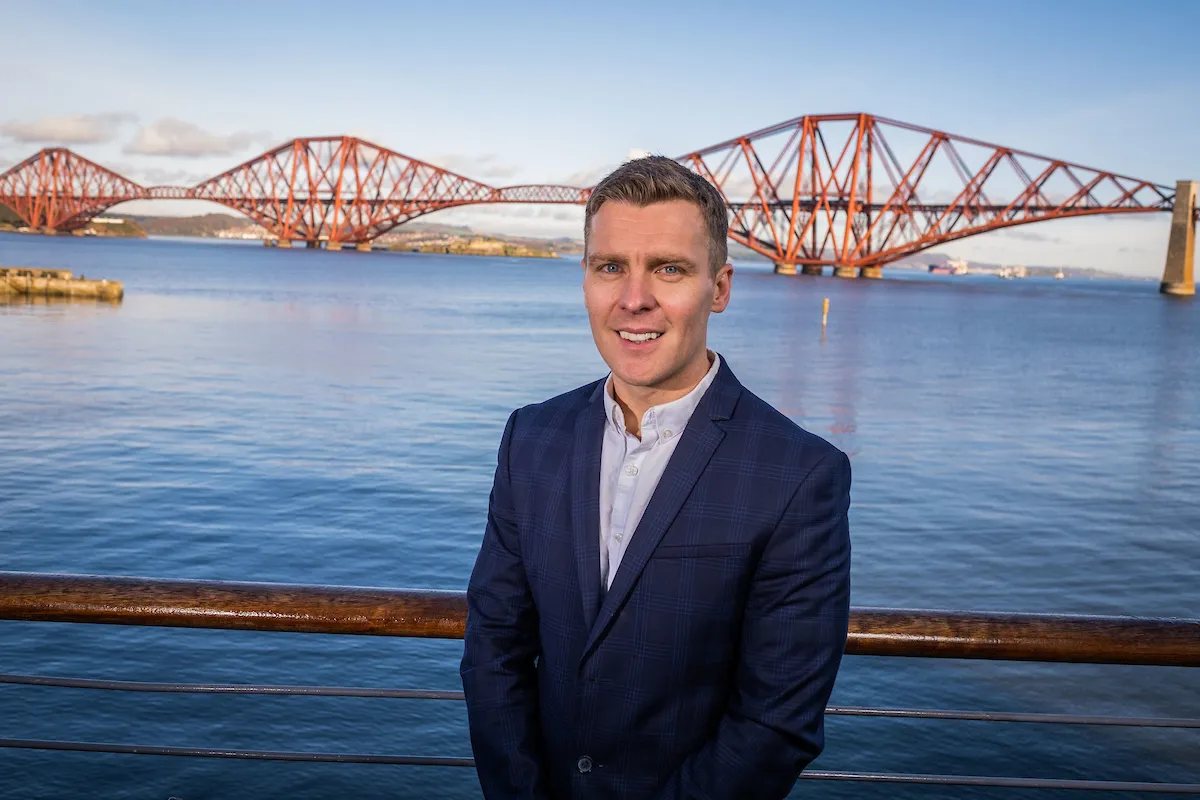 Brendan Napier appointed Commercial Director of new Scottish Football Marketing venture
Brendan Napier has been appointed as the first Commercial Director of Scottish Football Marketing.
Brendan's appointment follows an extensive recruitment process, and he will join in the summer following a two-year spell as Sales & Operations Director with Molson Coors in Scotland. Prior to that he spent 12 years with Sky in a series of senior roles, including Director of Partnerships and Head of Field Sales.
Scottish Football Marketing is a joint venture between the Scottish FA, SPFL and SWPL and will co-ordinate Scottish football's marketing inventory and resources across the three organisations, with the goal of driving growth in the commercial value of the game's key sponsorship assets for the benefit of the entire sport in Scotland.
Brendan Napier, Scottish Football Marketing Commercial Director: "It's an enormous honour to have been appointed to this vital role and I can't wait to get started. Scottish football has a uniquely passionate and committed audience and by harnessing resources on branding, selling and fulfilment, we can bring major benefits to our existing and future partners.
"With the recent successes of the men's and women's national teams in qualifying for major tournaments, the SPFL breaking its attendance records, and the phenomenal potential of the women's game domestically, Scottish football has incredible storytelling potential that can lead to commercial growth, and I'm looking forward to becoming part of the team at Hampden Park."
Ian Maxwell, Scottish FA chief executive: "I am excited by the potential of Scottish Football Marketing and l am sure Brendan will bring not only a wealth of commercial experience but an energy and dynamism to lead this joint venture and the game forward to a more vibrant future.
"Scottish Football Marketing has been created to tell a more compelling story of our great national game: a story that we believe will inspire partners and sponsors to invest in inventory that will excite fans of all ages and, in doing so, benefit our clubs, competitions, grassroots football and national teams."
Neil Doncaster, Scottish Professional Football League Chief Executive: "Brendan was the stand-out candidate in a very high-quality field. The selection process has been a rigorous one and is the culmination of a journey that was started by Ron Gordon, Dave Cormack, Ann Budge, Mark Ogren and John Nelms two years ago, when the concept of Scottish Football Marketing emerged from Deloitte's strategic review of the SPFL.
"I would like to pay particular tribute to Dave Cormack, who has been fully involved in the recruitment process and has devoted many hours to helping us ensure we recruited the best candidate for this pivotal role."
Fiona McIntyre said: "The SWPL has been incredibly successful in its first year of existence, with long-term broadcasting deals agreed with Sky Sports, BBC Scotland, and MG ALBA, and a series of sponsorship and licensing contracts already secured. There has been unprecedented interest in the women's game in the past 12 months, not least as the SWPL reached its dramatic conclusion, which saw over 25,000 fans attend SWPL matches on the final day of the season.
"We recognise the opportunity before us and embrace the responsibility of capitalising on the positive momentum which has been generated following a record-breaking year.  Brendan's appointment is a hugely significant moment for Scottish football and reflects the culture of collaboration and innovation across the game. I was hugely impressed by Brendan's energy and passion for Scottish football and Iook forward to working with him, and Scottish Football Marketing, to drive further revenues into the SWPL at this crucial point in the development of women's elite football in Scotland."