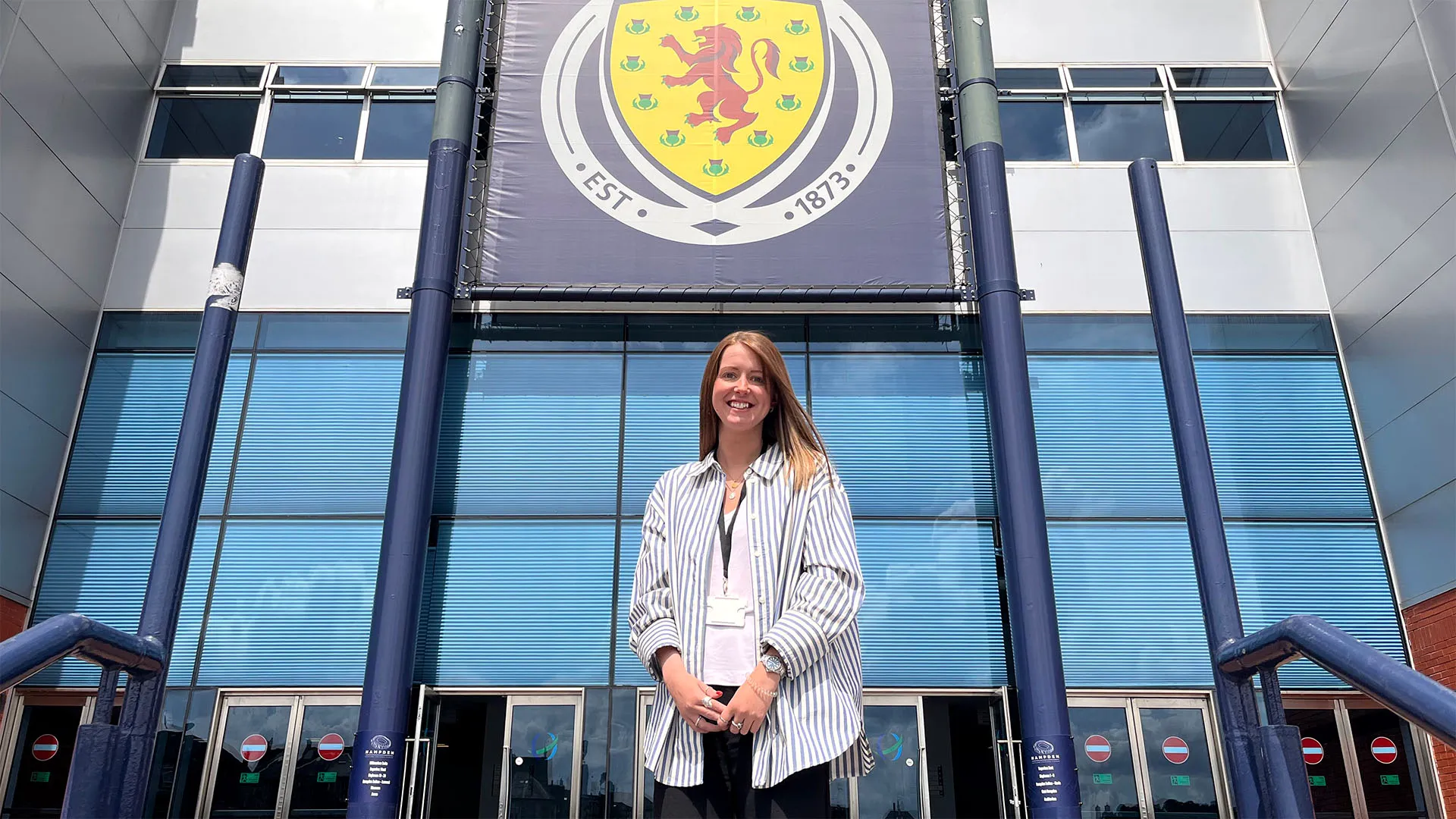 Hannah Leslie joins as SWPL Partnerships Manager
The Scottish Women's Premier League (SWPL) has appointed Hannah Leslie as their first ever Partnerships Manager. The creation of the position is a sign of the growth and increasing number of partnerships within the elite women's game.
The appointment provides vital additional resource and ensures that the SWPL is in a strong position to successfully deliver on current and future partnerships as well as driving new, commercial investment into the game.
Hannah joins the SWPL having most recently been the Head of Sport & Student Partnership at Robert Gordon University where she has worked since 2014. Hannah has also worked for Aberdeen City Council after studying Sport and Exercise Science at Heriot Watt University.
Fiona McIntyre, SWPL Managing Director, said: "We are delighted to have Hannah join us. She was the standout candidate through the recruitment process and we're excited for her to continue her professional development with us at the SWPL.
"Hannah joins at an exciting time for the game off the back of a hugely successful first season. We have recently announced two new partners ahead of the 2023/24 season in the form of ScottishPower and PUMA. Hannah will play an important role in managing these partnerships and delivering success for the women's game.
"The appointment of a Partnerships Manager emphasises the progress of the elite women's game in Scotland and the growing commercial interest. The SWPL is in the strongest position possible to deliver success for our partners and clubs, which will ensure we continue our current momentum."
Hannah Leslie, SWPL Partnerships Manager, said: "I am delighted to be joining the SWPL, especially at such an exciting time for girls and women's football. I am a huge supporter of women's sport  and followed closely, along with so many others, the end to a thrilling 2022/23 SWPL campaign. I'm excited to be part of the continuing  development of the game.
"The recent announcements of global brands as partners are a sign of progress for the elite game here in Scotland. I'm excited to be working with all of our current partners to deliver success for them and our clubs, as well as working to build new potential partnerships who can also add value to the women's game."