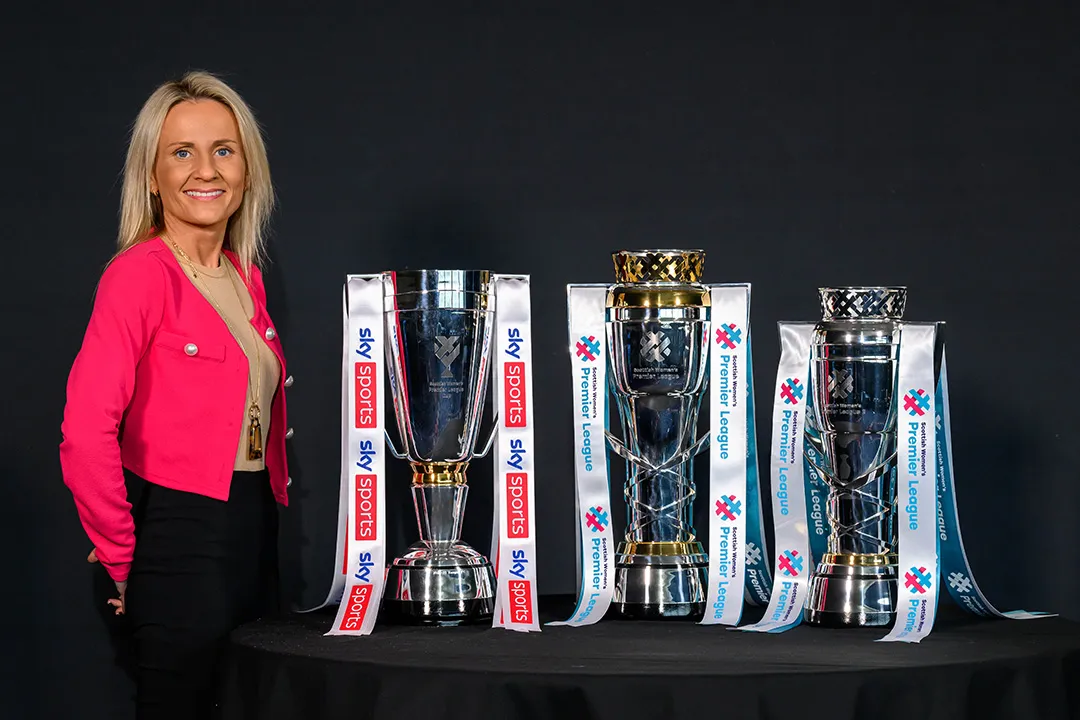 New trophies unveiled for the SWPL and SWPL 2
The Scottish Women's Premier League (SWPL) have unveiled the new trophies for the top two leagues in women's football. This follows the Sky Sports Cup which was revealed in November last year ahead of the final.
The aim was to create trophies that would be bespoke to the SWPL and be a visual and tangible celebration of their three competitions.
To support this mission, the SWPL opted to work with Thomas Lyte, world-renowned silversmiths and goldsmiths. They are responsible for many of the world's most iconic trophies including the Emirates FA Cup, the Vitality Women's FA Cup, the Rugby World Cup (The Webb Ellis Cup), and The Billie Jean King Cup.
SWPL Managing Director, Fiona McIntyre, said: "This was a hugely important aspect of establishing the new SWPL and its brand. We felt it was important to have three new trophies, reflecting the new era, that are bespoke to the SWPL. We hope, and believe, that over time these trophies will become equally iconic and synonymous with the elite women's game here in Scotland.
"When looking at options, we considered the world's best in this field. For bespoke and custom trophies, the process is more complex than some might appreciate. There is designing, developing, handcrafting, and we wanted to ensure the best people were involved in each stage.
"For us, Thomas Lyte really stood out due to their portfolio of work historically but also their passion to be involved and support the SWPL, through their creative design options. They have vast experience of working with huge brands and world-famous competitions. They understood what we wanted, and I truly believe they have created trophies that represent the strength of women's game now and in the future."
Chief Executive and Founder of Thomas Lyte, Kevin Baker added: "Our gifted team of designers and master craftspeople in London are delighted to have been given the opportunity to design and make three trophies for the SWPL. Our deep relationship with sport, not least football, and our tremendous respect for the women's game across the world meant that we felt perfectly placed to take on this wonderful commission. Iconic tournaments have iconic trophies, and together with the SWPL we are committed to providing Scottish women and girls with silverware worth fighting for."