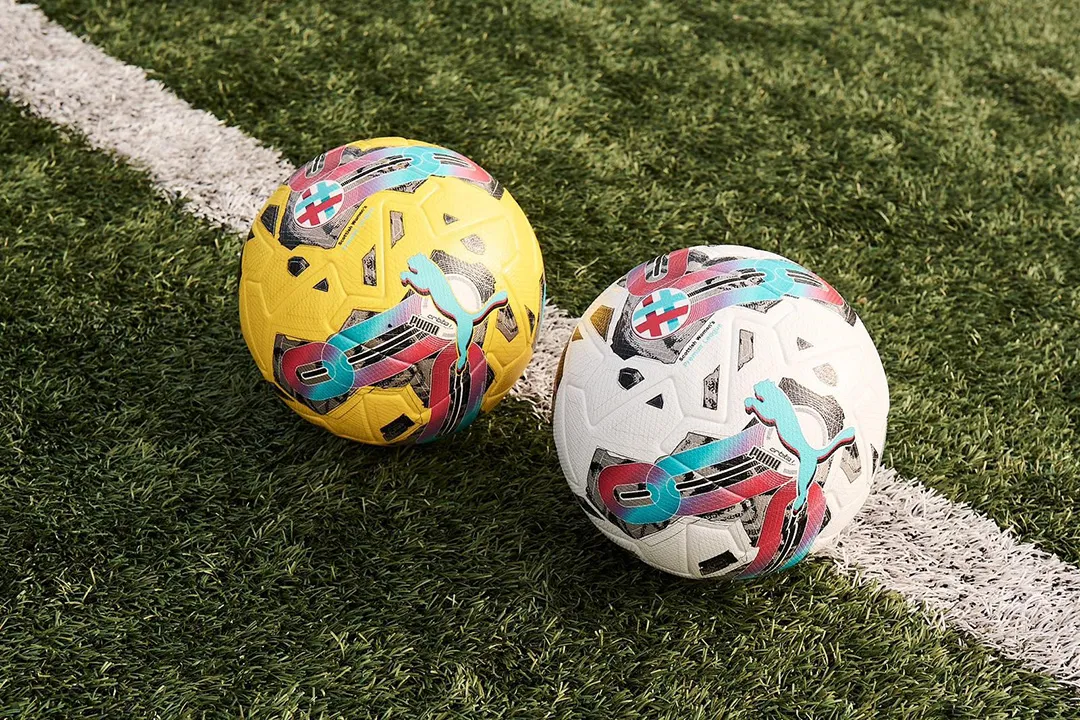 PUMA kicks-off new era as official match-ball provider for SWPL and SPFL
Global Sports brand PUMA is delighted to announce a new partnership with the Scottish Professional Football League (SPFL) and the Scottish Women's Premier League (SWPL) as the official match-ball provider from season 2023/24.  The new partnership is a multi-year deal and will commence at the start of the 2023/2024 season.
As well as being a landmark new deal for the SPFL, this marks an exciting milestone for the SWPL as it welcomes its first-ever bespoke match-ball, exclusively designed to be used throughout the hotly anticipated 2023/24 season.
The Orbita ball, incorporating the latest technology developed by PUMA, features unique colourways inspired by the SPFL and SWPL logos. Crafted with 12 symmetrical panels and contours between panels fine-tuned to form deeper channels, the Orbita promises excellent aerodynamic performance on the pitch.
The SPFL and SWPL join a prestigious list of leagues alongside La Liga, Serie A and EFL, in which PUMA are the official match-ball provider. The SWPL will be PUMA's first ever bespoke ball used in a women's football league.
PUMA will be the official SPFL match-ball provider from the start of the 2023/24 Viaplay Cup, with Orbita balls being used in the group stage this Summer.  Football fans can then look forward to seeing the new bespoke SPFL match-ball in action across all four divisions from the start of the new cinch SPFL league season from 5th August.
The bespoke SWPL match-ball will officially debut at the start of the SWPL and SWPL 2 seasons, which commence on 13th August.  The new match-ball will also be used across the Sky Sports Cup competition, which commences on 3rd September.
SWPL Managing Director, Fiona McIntyre, said: "We are absolutely delighted, and hugely excited, to partner with PUMA, a brand recognised across the world.  Their values include being brave and confident which align perfectly with our own ambitions at the SWPL.   I am delighted that we will have our own bespoke match-ball for the first time ever – it looks incredible and is another important milestone for the women's game as we strive to professionalise the SWPL and engage new audiences."
PUMA UKI General Manager, Bas van den Bemt, said: "We are pleased to be entering this new chapter with the SPFL and SWPL. This partnership underscores PUMA's commitment to supporting and promoting football across the game. With the introduction of the Orbita ball, we're bringing together PUMA's deep love for the game with innovative design and top-tier technology.  We're looking forward to seeing the Orbita in action and contributing to an exciting season ahead."
SPFL Chief Executive, Neil Doncaster, said: "This is a significant and exciting partnership for the SPFL and SWPL as we join forces together with PUMA, a brand renowned for its excellence and innovation in sports.  This new partnership will provide our clubs with a match-ball of the highest quality, and also provides the League with additional value and promotional opportunities.  We eagerly anticipate the start of the next season, showcasing the best of Scottish football with the support of PUMA."