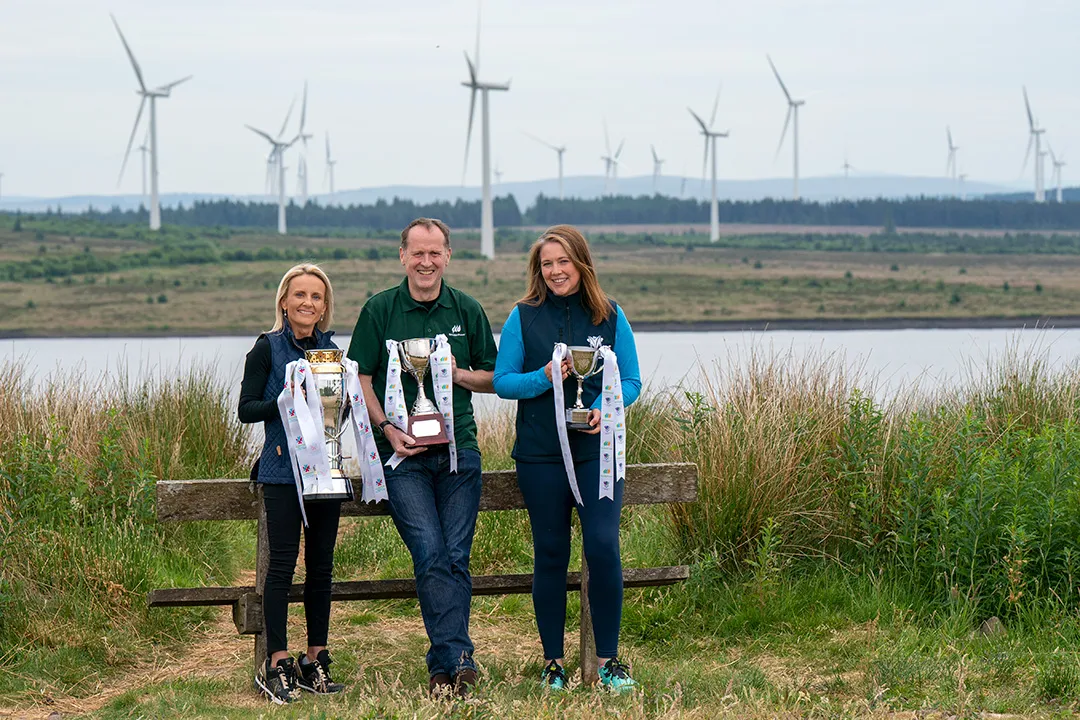 ScottishPower announces landmark partnership and investment dedicated to growing women and girl's football across Scotland
ScottishPower has announced a landmark partnership deal with Scottish Women's Football (SWF) and the Scottish Women's Premier League (SWPL), dedicated to energising women's football at every age and stage across the country.
The pivotal deal will see the leading renewable energy company become the exclusive Principal Partner for Scottish Women's Football and the Scottish Women's Premier League, sponsoring the Scottish Youth Challenge Cups at all three age groups and the Scottish Women's Highlands and Islands League.
ScottishPower will work closely with both SWF and the SWPL over the next three years to invest in supporting the women's game for both this and future generations by driving equality and diversity all the way from grassroots to elite.
The partnership is dedicated to further developing the women's game at the top level with the SWPL and its 20 member clubs, and also focus on opportunities to inspire more young girls into the game while opening doors for girls and women in remote communities across the Highlands & Islands.
The sponsorship was announced with iconic photography and videography captured at ScottishPower's Whitelee Windfarm – the UK's largest onshore windfarm – which brought together around 50 footballers from across Scotland, of all ages and levels together to celebrate the partnership and the impact it'll have on the game.
Keith Anderson, Chief Executive of ScottishPower, said: "As a business, we're committed to promoting equality at all levels and I'm delighted that we're supporting girls and women in our communities the length and breadth of the country access and benefit from sport.
"We want to energise women's football for both current and future generations and build a community of players that inspire even more people to play and enjoy the game.
"It's an exciting time for the women's game in Scotland with record attendances and fiercely contested competitions and I'm thrilled ScottishPower will play its part in helping to inspire girls to participate and support the development of infrastructure around the country to make this easier than ever.
"We'll work closely with the SWF and SWPL uniting as a powerful force for positive change for women and girls in Scotland, both on and off the pitch."
Fiona McIntyre, Managing Director of the SWPL, said: "We've just enjoyed one of the most dramatic and entertaining league finishes ever, with bumper crowds and interest in the women's game at an all-time high. There is an incredible opportunity now to build on that and inspire both current and future generations through this exclusive new partnership that's importantly 100% committed to the women's game in Scotland.
"We are delighted with the fantastic commitment ScottishPower has shown to the SWPL, and our clubs and players, through this significant investment into the women's game overall. This Principal Partnership is a triumph of collaboration connecting all parts of the girls' and women's game, and we are excited to work together to push boundaries and take the SWPL and women's football in Scotland to new levels over the coming years"
Aileen Campbell, CEO of Scottish Women's Football, said: "ScottishPower's support represents another major moment in what's an incredibly exciting time for women's football.
"As the game continues to grow and develop, having ScottishPower's investment offers us even more opportunities for women and girls across the country to help us build the game from the grassroots up. The Scottish Youth Challenge Cup is our biggest competition, involving hundreds of teams from across the country at 14s, 16s and 18s, while this partnership will provide unprecedented support and visibility to our Highlands and Islands league.
"I'm excited to see the partnership develop over the coming years as we help new talent to emerge and support regional communities, clubs and players to enjoy the game."
ScottishPower is at the heart of communities across the country, whether it's through the 1,000 green jobs being created this year, the renewable power it generates or the secure, stable electricity it supplies – keeping the lights on from power to plug.
It is also a major employer in Scotland with a key focus on encouraging more women to consider STEM careers.
ScottishPower's partnership joins parent company, Iberdrola, which has been promoting equality through sport since 2016, through competitions and federations in Spain and Brazil.
It supports more than 100 competitions, 32 of them as Iberdrola leagues, reaching an estimated 600,000 female athletes.