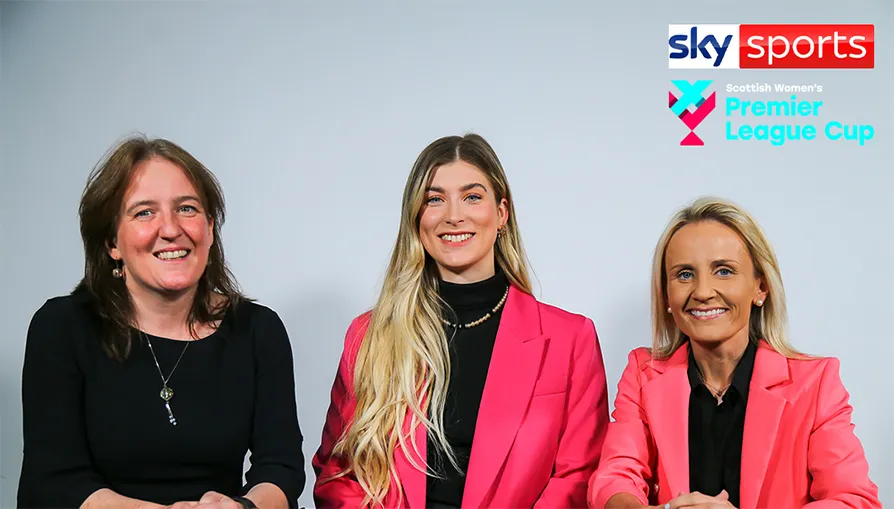 Sky Sports Cup Quarter-Final draw confirmed
The draw for the Quarter-Final of the 2022/23 Sky Sports Cup was conducted earlier today from Hampden Park.
The top three sides in the SWPL avoided each other, with both Rangers and Celtic drawn at home to Motherwell and Spartans respectively. Glasgow City have a local derby away to Glasgow Women whilst record cup holder, Hibernian, will visit Rugby Park to take on Kilmarnock.
Conducting the draw was Minister for Public Health, Women's Health and Sport, Maree Todd, and SWPL Managing Director, Fiona McIntyre. This was part of SWPL's celebration of Scottish Women and Girls in Sport Week, with key themes for this year around partnership and visibility.
Maree Todd said: "During Scottish Women and Girls in sport week, I'm delighted to take part as we increase visibility and celebrate partnerships for women and girls. The women's game in Scotland continues to go from strength to strength with highly visible and strong role models shaping the way."
Fiona McIntyre said: "I'm delighted with the steps that the SWPL has already taken to increase visibility, to develop new partnerships and to grow and strengthen existing ones. It's an exciting time for girls' and women's football and, working together across the game, there is unlimited potential to what can be achieved."
The Quarter-Final ties will be played on Sunday 23rd October with match details to be confirmed.