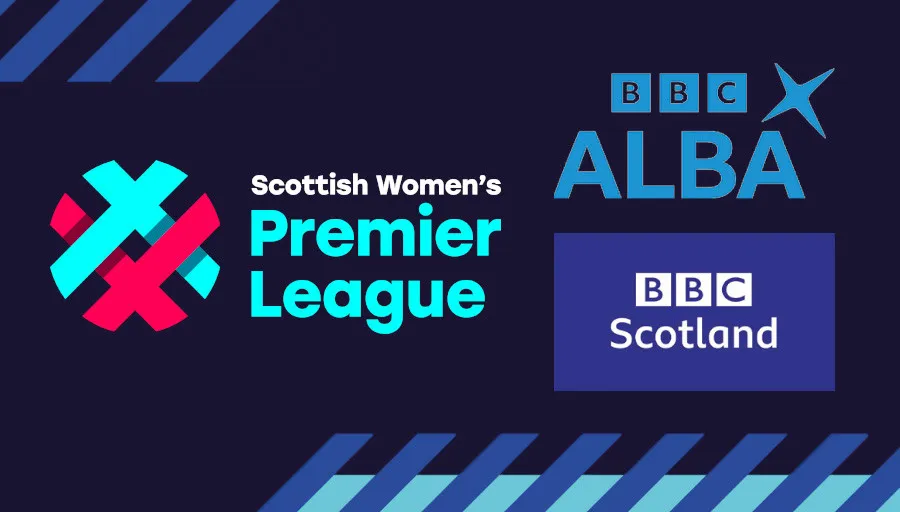 SWPL Press Release 11/08/22
SWPL ANNOUNCES NEW AND IMPROVED THREE-YEAR TV DEAL WITH BBC ALBA AND BBC SCOTLAND…
The Scottish Women's Premier League ("SWPL") has today announced a new and improved three-year deal with BBC ALBA and BBC Scotland for live matches and highlights of the League.
The new agreement with both stations, which runs until the end of the 2024/25 season, is the biggest with the channels since they began covering the women's game in Scotland,
BBC ALBA will show a minimum of 26 live SWPL games on the Scottish Gaelic language TV channel each season, which is a rise of six matches from the 2021/22 season.
The BBC Scotland deal will see the return of the increasingly popular highlights programme, but for an extended 45 minutes each week, and a guaranteed minimum of 23 shows over the season covering top-flight games.
BBC Scotland will also have the option of streaming one game live each weekend, which will help to showcase and enhance the visibility of the top women's league in Scotland.
BBC ALBA broadcast the first live match of the new deal on Sunday afternoon, when Celtic defeated Hibernian 9-0 at the Excelsior Stadium. BBC Scotland also broadcast highlights from all six SWPL matches on Monday evening.
Fiona McIntyre, managing director of the SWPL, said: "We're really pleased to have agreed this new, record deal, which is great news for the League and supporters across the country.
"The ongoing partnership with both BBC ALBA and BBC Scotland will be vital in growing the game in this country in the coming years, and their long-term support of the women's game is truly appreciated.
"This significant new agreement represents the growth and ambition we have for the League.
"It was a really exciting opening weekend of the SWPL season, and we know that viewers will be in for a treat for the rest of the season."
Iseabail Mactaggart, Director of Multiplatform Content at BBC ALBA partner, MG ALBA said: "We're thrilled to be able to bring our audiences more live coverage of Scottish women's football than ever before.
"Everyone at BBC ALBA is proud to be expanding our investment and continuing to increase the visibility of the sport in Scotland and beyond.
"We look forward to another successful season for all those involved in Scottish women's football."
Louise Thornton, Senior Head of Multi-Platform Commissioning, BBC Scotland, said: "We're delighted that we're increasing coverage of Scottish women's football over the next three years. Adding more highlights and live streams will significantly enhance our offering to audiences at an exciting time for the game in Scotland. We're looking forward to working in partnership with BBC ALBA to deliver more free-to-air coverage of the SWPL."